Previously, the well-known tipster Evan Blass shared the news that Motorola will announce the Moto X4 along with the Moto X. He also shared a press render of the said device showing off device's front and the back side. And that news was further advanced by multiple color options in render images.
But Evan Blass has now shed more light on this device and said that the previous leak was of early render and the Moto X4 design is different than what was shared. Here are some images which showcase the device design to some extent.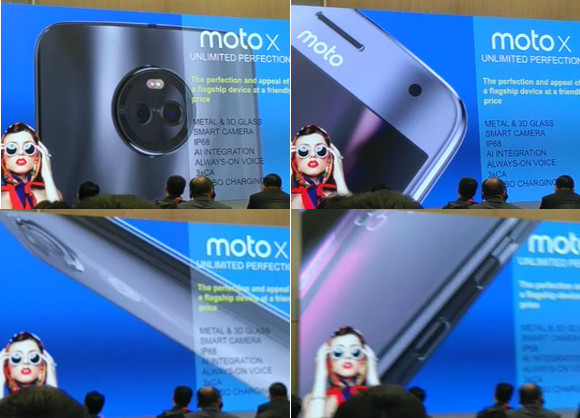 In addition to a new design, these images also reveal some other important information about the phone, including metal and 3D glass build, smart camera, IP68 certification for waterproofing, AI integration, and always-on voice.
Apart from the design, Evan also shared some other info which suggests that the Moto X4 will be a Metal body phone with a 3D glass build. And not only that but the upcoming device is said to be waterproof which implies a strong build quality.
On the software side, the Moto X4 will come with an AI integration and will have other features like Always-On-Voice and smart camera. The price tag was also leaked and the device is supposed to cost around €350.
We whole heartedly encourage all of you to share your opinions, requests, queries, and any issues regarding our tutorials and other posts among everyone. Please feel free to visit our ObeyGeek forum and speak your mind.